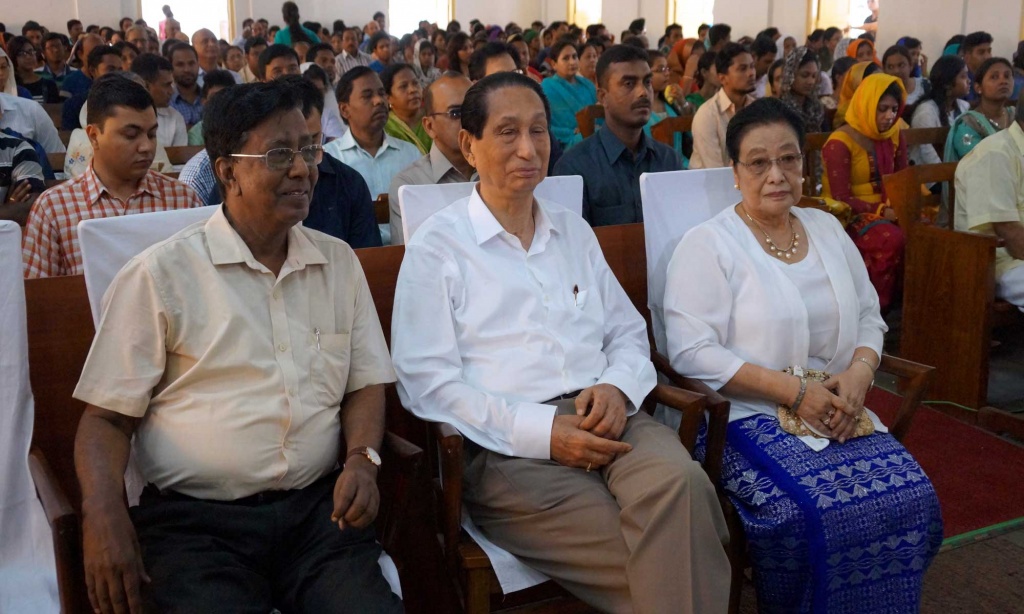 Two Worship Services are held in Union Church every Sunday. The English Service starts @ 10 am; while the Odia Worship Service commences @ 3:30 pm (w.e.f. 4th November 2018). Apart from this, we have 3 more Worship centers in Chandrasekharpur, Kalinga Vihar and Sundarpada too. The Worship starts in both this centers @ 9:30 am every Sunday morning. We have another small Congregation in Jagatsinghpur area, where evangelist bro. Gobinda Sahu leads the Worship.
Lord's Supper is observed in the 1st week here in Union Church. It is observed in the 2nd week in C.S. Pur, 3rd week in Kalinga Vihar Worship center and 4th week in the Sundarpada Worship center. Both our Associate Pastors conduct the Holy Communion on an alternate basis every month.
Besides our Associate Pastors, Rev. Ayub Chhinchani and Rev. B.N. Satpathy, preachers from within and outside the city and state are invited to share God's Word on Sundays. We are a Bible believing Church and we share the Gospel of Jesus Christ in it's entirety. We believe the Church of Christ is not a pleasure boat, but a life boat for souls to be saved to the Kingdom of God.