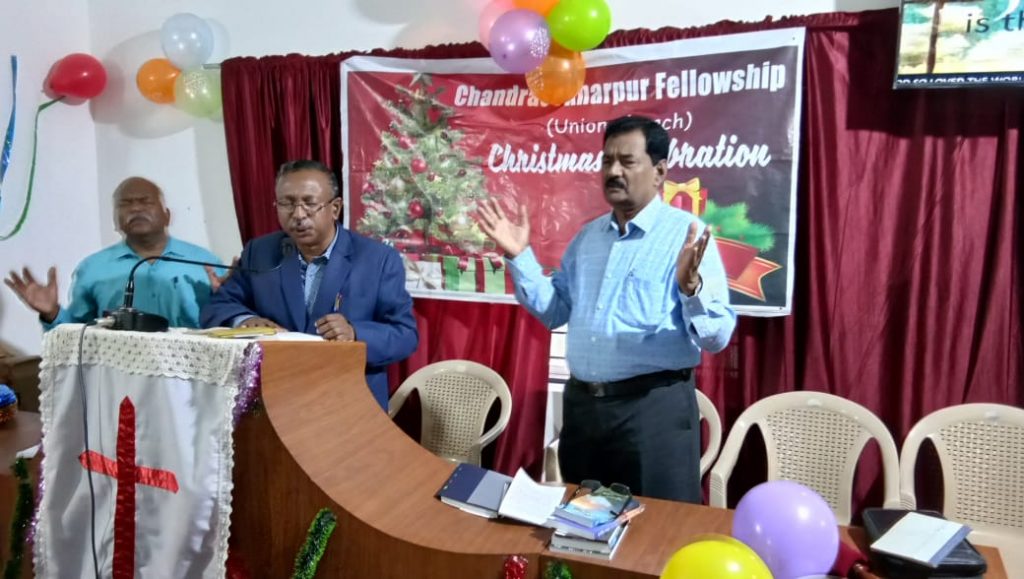 Christmas Celebration at the new center in December 2019
We have a Odia Worship Service held every Sunday morning @ 9:30 am. This Worship center was located in Florida house, near Niladri Vihar in Chandrasekharpur area. This center started way back in the early 90's and we have a wonderful congregation who turn up on Sunday mornings to listen to God's Word. But, on December 15, 2019, it was shifted to a new location: 96, District Center, Chandrasekharpur (near the BPCL Petrol pump).
The Lord's supper is being served every 2nd Sunday of the month. It is given by one of our Associate Pastors. Besides the Associate Pastors and Deacons, preachers from within and outside the city are invited to speak in the different Worship services. Guest speakers are also invited to preach on Special occasions. Mr. Sushil Kumar Supakar, a former Church Board member who was placed in charge of the this Worship center along with Mr. Manas Ranjan Behera and Rev. Satya Singh. Our Evangelist Pratap Kumar Sahoo also stays here and looks after the Worship center. In 2019, Mr. Amon Nag has been given the charge of the Chandrasekharpur area. They have their separate Sunday school for children in that area. The Sunday School classes are held in the morning before the main Worship Service commences @ 9:30 am.
Kindly note: On Christmas and Good Friday, there is no Service in C.S. Pur Worship center as the Special Service is held in Church of Christ (Union Church) only.