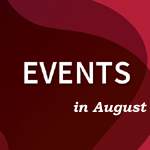 Church Events in August 2018
Special Counseling facility every Wednesday @ 6 pm
It has been decided to start a Counseling facility in our church which will operate every Wednesday from 6 pm in the evening. It will be open till 8 pm. It starts on 22nd August, 2018. Those in need of counseling may come to the church and interact with our counselors led by our Associate Pastors and Evangelists. Some of our Deacons and other church leaders will also help in this sessions. We also request you to pray for this special initiative as it is of utmost importance to the congregation as well as to the outside world.
---
Special Prayer Coordinators Meeting held on 17th August
A Meeting of the Prayer Coordinators was held in the Church on 17th August @ 7 pm. The meeting was presided by both our Associate Pastors and Church Secretary, Mr. Paresh Das. Various decisions were taken during the course of this Meeting. Please uphold these Prayer Coordinators in your prayers as they are in charge of the various prayer zones across the city.
---
Special Prayer @ 12 noon on 15th August
We thank all the brothers and sisters who attended the hour-long special prayer we had in the church on occasion of India's 72nd Independence Day. It was held from 12 noon to 1 pm. Prayer was offered for the people who occupy the higher echelons of the society including our political leaders, administrators, social workers, educationists, teachers, leaders from the world of entertainment, sports persons and others. It was a time of blessing for those who assembled. We urge you all to come to this prayer fellowships because when we pray as a church, miracles happen and we can do great things for the Lord.
---
Chain Prayer from 7 am till 12 noon on 11th August
We thank all the brothers and sisters who attended the Chain Prayer in the church on 11th August (2nd Saturday) from 7 am till 12:30 pm. It was an extended session this time because it was the day when the Morning Prayer fellowship completed 27 years in the church. We remembered this in the Chain Prayer and thanked the Lord Jesus for encouraging our leaders and sisters to keep the flame burning for all these years. Do attend the Chain Prayer held here every 2nd Saturday from 7 am till 12 noon. Also if you are free, join in the Morning Prayer Fellowship held in the church from 7-8 am everyday (except Sundays). Various issues were prayed for. Come, let us join hands in prayer.
---
Water Baptism held on 5th August
On 5th August, 3 young people accepted Jesus Christ publicly as their personal Lord and Savior. They were baptized in water and were accepted as full members in the afternoon Odia Worship Service. They are sis. Sonali Pradhan, sis. Priyanka Barik and bro. John Augustine Nayak. We request you to uphold them in prayers.
---