Abundant Life in Christ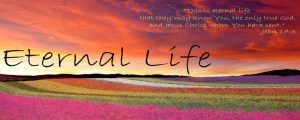 Life in Christ
---
Hello Church,
I shall leave my name undisclosed. I stay in New Delhi. I was associated with politics for nearly 22 years. I was a complete atheist with no belief in the existence of God. I had a strong hatred for Christians always. On 25th August, 2017 my life changed completely. I have a friend in the media world who is closely associated with me. He is a Christian and he follows your church website regularly. He gave me a link on my whatsapp and asked me to visit this site. Let me tell you that just out of curiosity, I clicked on it at night and as I browsed through the site, I came across a section by the name Sermons. I browsed through many messages and stopped at a particular message titled 'True Life in Christ'. It was as if my hand froze and I didn't go further. I heard that message and it was in Hindi. I really enjoyed the message and the preacher was very interesting to listen to.
As he gave his testimony on how he left alcohol and turned to Christ and was filled with the Holy Spirit. And how he never had a craving to touch alcohol since the last 30 years, but was filled with God's Spirit and how he has been sharing His love to the lost. I heard that part 2-3 times. In the end, the preacher spoke about spending Eternal life with Christ. I thought there is heaven and hell here, but I was sadly mistaken. I have to make a choice in this life to receive Eternal life with Jesus after I leave this earth. I was in tears that moment and I said, God where are you! I need you Lord. That moment, I felt someone in front of me; a beautiful person like I have never seen in my whole lifetime. He said, I am Jesus. I love you my child. Would you like to come to me? I gave my heart to Christ that night. I had the most peaceful sleep I had ever in my life.
The next day I went to office and I gave my resignation from active politics. I said, I cannot do this anymore as I follow Christ and He is everything for me now. Many ridiculed me and said, please don't show your face to us. You, who were so much against Christians have become one of them. I said, I follow Christ. That's all. I started going to a good Church here and my life was completely transformed. Aj mujhe Yeshu ne chudhaya hai har papon ke jaal se. Uske lahu se usme mujhe dho diya hai. Aj mujhe bahutayi ka jiban mil gaya hai. Aj mujhe bahutayi ka jiban mil gaya hai. I have abundant life in Christ Jesus. Thank you so much for this website. Thank you Church as a whole and the team involved in this. You have saved a soul from going to Eternal destruction. I share this site and the app with my friends and many lives have been touched by it. Let me tell you friends one thing and I will close; 'after all of our laws have been written, after all of our police have been put to use, after all political parties coming to power, let me say this strongly that outside of the Salvation of Jesus Christ, I see no hope for you or for me or for this nation. It is only faith in Christ that is going to change as a nation. God bless you all. Live for Jesus.
---
Author unknown