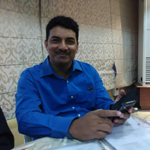 'Why Christian Parents fail?' by Rev. B.N. Satpathy (4th November, 2018)
Rev. B.N. Satpathy preached to the parents on World Sunday School Day. He preached from various portions 1 Samuel 2:12-17; 22-25; 3:11-14 & 8:1-5. His theme was 'Why Christian parents fail?'. There are 4 reasons we see from Eli's failure as a father:
1) We must not pamper our children and fulfill their wrong demands.
2) We must teach our them God's Word and encourage them to follow HIM.
3) We must correct them when necessary as without it, they will go astray.
4) We must pray for them always. Unless we pray as parents and surrender them to the Lord, they will be lost.