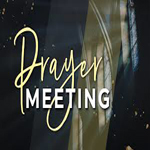 Thursday Cottage Prayer Service (30th April, 2020)
The Weekly Thursday Cottage Prayer Service is scheduled today @ 7 pm. Rev. Dr. Ayub Chhinchani is sharing God's Word from John 2:1-11 on the theme 'Prayer in Perilous times'. We see Jesus pictured in 3 different ways in this passage: 1) He is the Invited Guest. 2) The Son; 3) The host of the Feast.
As we are in this lock down period, do we spend enough time in Prayer. God answers the prayers of His people and He will reveal His glory to the people. He enjoys our fellowship and we are made to glorify Him in and through our lives. Stay blessed in God's Word.