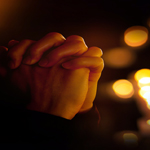 Thursday Cottage Prayer Service (2nd April, 2020)
Watch the Cottage Prayer Meeting while under lock down in your homes today. Watch a special message by Rev. Dr. Ayub Chhinchani. He preached from Mark 5:21-24.
The theme of his message was based on the fact 'There is healing & Protection at the feet of the Lord.' Watch this message and be blessed.