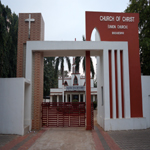 The Year that was (Flashback – 2015)
As the Song Writer writes;
Count your blessings;
Name them one by one.
Count your blessings;
See what God hath done.
2015 has been a Blessed year for Church of Christ (Union Church), Bhubaneswar. As we have entered into 2016; let's reflect the events that made 2015 in our Church. Be in children's program, youth, elder's, women's, evangelical awareness; the Lord enabled us to carry out His Work of spreading the Gospel in unique ways. All glory be to God and God alone.
This video reflects the beauty of "The Year that Was (Flashback – 2015)". Let's relive the moments in 2015.