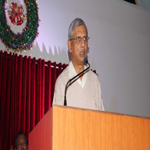 "The Savior" by Mr. Paresh Das (Christmas Midnight Service), 24-12-15
Mr. Paresh Das spoke from Luke 2:8-12. His theme was "Savior".
Truly, JESUS is the only Way. He is the Savior. He is the only answer to all the problems of life. Listen to this Sermon and be a Blessing in other's life.