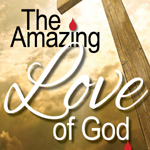 The Love of God is amazing
My name is Seema. I am from a Hindu background. I stay in Balasore, but earlier I used to stay in Bhubaneswar. On 25th December evening, I was in Bhubaneswar for some work and it so happened that I visited your church. The time when I visited your church, I was totally broken and shattered. Let me share it briefly with you all. I had a divorce a few years back after 7 years of marriage. Even though my husband was into another relationship, I was wronged for everything and we had to part ways. I was finding it difficult to cope up with life after that. But, my only hope was my daughter Sangita, 6 years old. I started working in a small firm and tried to make a fresh start in my life. Very recently, just a week back, after a long ordeal, Sangita's custody was given to him. He won the battle leaving me completely battered and bruised. I could not fight it any longer as I had lack of funds to support it and my ex-husband does have a very established Mines project. Without my only daughter, I am completely lonely as I lost my parents about 2 years back in a car accident.
With no hope in life, I visited your church that evening. Messages were shared on Christmas. I stayed for a short time and came back to my friend's home. On 7th January 2020, as I was feeling very disturbed and shattered, I thought of taking my life as I couldn't take it anymore. My friend, who stays in Bhubaneswar shared a link to 3 short messages. It so happened that I heard it them one after the other. In the 1st message, it was about life after death; what I will have to face after death! In the 2nd message, it was about God's great love for mankind; the love that was so much missing in my life. And in the 3rd message, the man was speaking on accepting Jesus before it is too late. I knew about your church mail through a tract I received on 25th night.
That night, as I went to bed, I heard a voice so clear and so soothing I had never heard before in my lifetime. The voice said this which I will never ever forget as long as I live. 'My child, I am Jesus. I gave my life for you. I love you. Come to me.' It was as if there was a peace that filled my heart. In the evening, I was contemplating suicide having lost everything in life; that very night, I gave my heart to Jesus, who loves me so much. The last few days have been such a blessing to me. I do not know what is my future or if I can stay with my daughter again, but I know I have a friend now who loves me so much that He gave His life for me. I went to a local church here and purchased a Bible, which I have started reading. Please keep me in your prayers so that Jesus will give back my sweet daughter to me. Truly thankful to your church for uploading this message on the YouTube channel. It has saved me from jumping into death without my Jesus.
Thank you.
---
Seema | Balasore