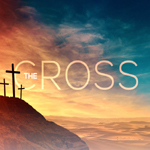 The Cross | Tony Evans
We wear crosses around our necks, but do we apply it to our lives? Jesus' work holds incredible power for us. It's time we embrace it, for God's glory and our joy.
In this video, Dr. Tony Evans talks about the sacrifice that Jesus made on the cross and the importance it carries in allowing us relief from the debt of consequence and freedom from the power of sin. It's a look at the Power of the Cross.