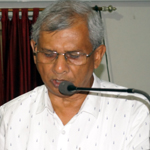 Secretary's Message on Church Closure (20th March, 2020)
As the Church has been closed from 19th March till 31st March due to Government's strict notification on Social Distancing; let us listen to Church Secretary's briefing on this issue.
Let us be immersed in prayers during this time. May His Grace and Mercy cover us all.