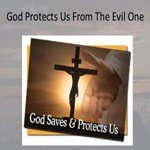 My Savior Saves and Protects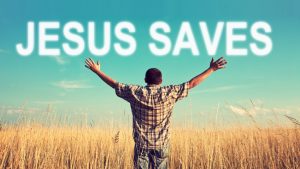 My Savior LIVES, My Savior LOVES
---
Hi,
I shall leave my name undisclosed. I am writing this testimony to glorify God. I am originally from Mumbai and born into christian parents. I lost my parents in a horrific car accident when I was just 15 years old. Somehow, with the help of my uncle I completed my graduation and was looking for a job. I got a good offer in the middle east in Abu dhabi and went to work over there. I was highly ambitious and wanted to earn lots of money. I knew after a few months that with the type of work I am doing I won't be able to get all the comforts of this world. I was associated with a company of friends who really gave me a temptation to go for some business.
I was really excited and wanted to join them. Very soon, I left my job and joined their company. I won't mention that group and won't say what type of work I was doing! In plain words, we were doing every kind of conceivable evil act you can think of! It was a big gang and within a few years I had earned everything I ever dreamed of. I had a posh apartment, latest state of the art vehicle and every luxury of this world. One fine morning this year (29th May), I was in the comfort of my home and browsing my phone. I came across a recommended video section on you tube. The section was titled cocbhubaneswar on you tube. As I was going through the videos, I came across one such message titled, 'Trust God fully'. As I listened to that message, I knew what I was doing in my life. There was 3 points the preacher reiterated on; they were God's Provision, God's Presence and God's Protection. When the preacher said, 'God's eyes are on you.' He is seeing your life.' It really opened my eyes. Towards the end of the message, the preacher gave an illustration about how God protected a Pastor by His Heavenly angels.
I cried out to the Lord in a loud voice and said, dear Lord, please forgive my sins. I want to receive you in my heart. Bring me out of this mess in my life. Immediately, a peace filled my heart. I could feel the touch of the Lord. It was so beautiful that moment. That morning, I gave my heart to Jesus Christ. I shared this with my group. They laughed at me and said, don't ever think of leaving our group. We will kill you. I prayed dear Lord, please help me out of here. I can't do this alone. Your Grace is all that I need. The Lord heard me and through an agent in Sharjah, I could escape that hell and reached Mumbai on 5th June. It was only the Heavenly intervention that helped me reach here. I praise God for this.
My life is in constant threat as such people are dangerous and they can do anything and everything, but I Praise God that I have a Savior who protects. I will never turn back to evil and would serve Jesus till my last no matter what. I meditate on His Holy Scriptures every day and I have started going to a spirit filled church in Mumbai. I have started working as a freelancer here and also work as a Prayer Warrior in a Christian organization, where everyone loves me so much. I want to share the Love of Christ to others. I want to win souls for Jesus. Born in a Christian background, I never knew the Lord until that fine morning when I surrendered to Jesus. Please do Pray for me that the Lord may use my life for His glory only. I want to thank your church for uploading the video on you tube that changed my life from Eternal lostness to Eternal bliss in Christ. May the Lord use your church mightily through this website to win souls like me and turn them to Him. God Bless you all.
Thank you
---
Writer's name not revealed | Mumbai