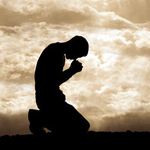 Monday Prayer Service (30-03-2020)
While being shut down in our homes, let us come before the Lord as we join in the Church Weekly Prayer Service @ 7 pm.
In this Service, Rev. Dr. Ayub Chhinchani conducted the Service, while Rev. Songram Keshari Singh shared God's Word. The Prayer points are given at the end of this video. Let's stay safe and keep praying.