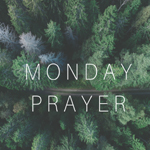 Monday Prayer Service (23rd March, 2020)
URGENT: Though we are passing through a traumatic period, we have been called to intercede for each other as a church and also for the world. The prevailing situation has ensured that we cannot attend the Monday prayer meeting (all church programs have been cancelled) but we still can pray.
Please watch the program as a family and then join the prayer (prayer points have been forwarded through different church groups by Rev. Songram Keshari Singh). Let's come together in spirit to pray and fight this battle.