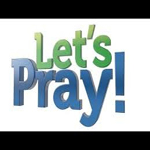 Monday Prayer Points (29th April, 2019)
Monday Prayer

 

(29th April, 2019)
Prayer for Church & Leadership
Pray for the Spiritual upliftment of our Church. Let it be a Prayerful and a Witnessing Church.
Pray for our Pastors, Evangelists, Deacons, Care-taker, Gardener and Prayer Coordinators to stay in unity and work for the extension of His Kingdom.
Pray for the Mahila Samiti, Sunday School (students and teachers), C.E. Union, Odia and English Choirs, Morning Prayer group.
Pray that every family be Christ-centered and prayer-filled homes.
Pray for those who have heard the Gospel, but due to the pleasures and pressures of this world have not accepted Christ.
Pray for the Salvation of those children who have never accepted Jesus as their personal Lord and Savior. Also Pray for their parents to lead them in the path of the Lord.
Pray that husbands and wives stay in unity and let their be love and peace in the house.
Pray that we know the Bible well and stay away from the False teachers and the wrong doctrines.
Pray that the families be filled with God's Love, in faith and grow in prayer.
Pray for the seekers who come to our church and those who have accepted Baptism recently.
Pray for the Extension work proposed to be undertaken by the Church Board in the near future.
Pray for the elderly of our Church. Let them have good health and strength in this age.
Pray for human trafficking to stop and also those in pornography business exploiting young girls to obscenity.
Pray for those seekers who come here regularly and also for those who have taken baptism recently.
---
Pray for the Church website and app 'union church bhubaneswar' that many may know and accept Jesus Christ as their Lord and Savior through this site; please remember the team behind this endeavor.
Pray for the 2019 General Elections scheduled shortly. Pray that God will bring the right leaders to rule this Nation.
Pray for the selection of the new church board that is going to take place soon.
Pray for the State of Odisha as a whole. Pray for the Mission Sunday scheduled on 12th May.

Pray for the safety of the people as Cyclone Fani approaches towards Odisha this week.

Pray the new

Pastoral

team as they prepare to lead the church spiritually ahead.
Pray for the Mission Sunday program on 12 May.

Pray for the Vacation Bible School (VBS) scheduled to be held from 13-20 May, 2019.
---