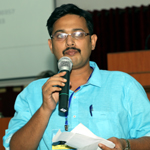 Live Streaming @ COC starting soon (Admin's Address)
As the Church is closed due to COVID – 19; we will soon be starting the Live streaming of the sermons on our channel starting this Sunday (22nd March, 2020).
Stay tuned. Share this messages to your friends and be a blessing. May the Lord speak to each one of us in a new way during this Pandemic Corona Virus.