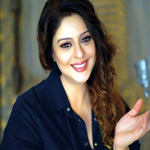 Life changing Testimony by Nagma (Bollywood Actress)
Here is a living legend of a Bollywood Actress who shares her experience after receiving Christ Jesus as her personal Savior and Lord… A Hindi Testimony by Nagma.
She had everything in this life; but her inner life was completely empty; when she received Christ in her heart. Her life was changed completely as Jesus touched her life and transformed her.