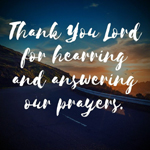 JESUS Answers Prayers; keep the Faith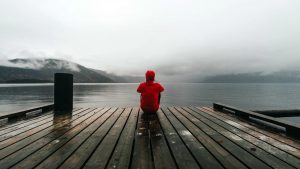 Hello,
My name is Penny. I am from Dunedin, New Zealand. I want to share my testimony with you all. I was born and brought up in a christian family. I lost my dad in a major car crash at a very young age. My mom brought me up in life. She is a fighter till today. She had wonderful christian values and she never gave up on me. I got into the pleasures of this world after my school. I got into bad company of friends; I was fascinated by all the outer beauty I saw in life. Life went on like that and then I graduated from a very good college and got into a big firm.
My life was one of having fun and enjoyment all the time. I used to say to my mom; why you always stay indoors and why you spend so much time in prayer and serving Jesus? What has He given you? Look at your life. She always used to say one thing; my child come to Christ before it is too late. I never paid any heed to those words of hers.
One evening in December 18, my life got a rude shock when I found my obscene, dirty pictures in an international magazine. I knew those moments I had shared with my fiancee, who ditched me after this incident. Those pictures were made viral and everyone in my job place made fun of me. I really loved this guy, even though my mom had asked me not to. She was praying that the Lord will open my eyes soon. I was so shattered that night, I didn't knew what to do and how to react? That moment, I got a video link on my cell. As I listened to it, I was touched by the Word of God. I knew all my choices in life were horrible and I knew there is no way out of this, but only Jesus.
That was the first time in years I cried to the Lord and prayed to God. I slept that night and the next evening as I was lying down, I could see a bright light in front of me and heard a voice I had never heard before. It just said, come to me my child. I am JESUS. I called my mom and she too rejoiced over the fact that I have accepted Christ as my personal Lord and Savior. My life has changed. I am a child of God today. All the guilt and shame is gone in Jesus' name. The Lord heard the prayers of my mom, who never wavered in her faith, but prayed for my salvation for nearly 15 long years. I want to thank your church for uploading this message as it has given me a new identity in Jesus Christ.
---
Penny White | Dunedin