I Praise Him as I am Healed in Jesus' name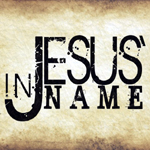 I am Healed of Lou Gehrig's disease
---
Hello Church,
My name is Fredrick Rice. I am from North Carolina, USA. I am sharing this testimony of mine on your church website for the glory of God. This is my story…
I was born in a Christian family here in USA. I was working for a very big firm here. Also, I love to play baseball. That is my passion. I had lived a normal healthy life till I was 42. Just last year in December 2017, I went through severe pain in my arms and legs and in my muslces. As I went for the check-up, I was detected with Lou Gehrig's disease; also known as ALS (Amyotrophic Lateral Sclerois). After the tests when it was confirmed so, my world turned upside down. It is a serious disease of the nervous system. ALS damages motor neurons in the brain and spinal cord. My treatment was going on and I was confined to a power wheel chair. My family and kids were totally shattered by this condition of mine. On 18th May this year, I got two messages on my phone. I have a friend in Mumbai who forwarded these messages to me. As I saw this video and listened to each and every word of this video, I was very relaxed.
These words of the preacher really made by faith stronger in the Lord when he said, 'God is in control. He knows what is best for you. You may not understand it, but if you did; it wouldn't take any faith. Just release your faith and ask God for the miracle in your life.' I also came across a powerful article send by my friend from India. It was titled 'Believe first in Jesus and you will receive your miracle'. As I read it, I called my wife and we prayed in faith. We surrendered our everything to the Lord. I slept that night believing that the Lord has touched me and I am healed of Lou Gehrig's disease in Jesus' name.
The next morning when my wife woke me up, it was amazing what the Lord had done for me. Let me share this with true joy and peace in my heart only for His Glory. I could walk out of my bed without anyone's help and support. I walked and did my things in the morning. We went to the doctor and he did the tests. He too was stunned at this. All the reports were negative. I have been healed totally of this dreaded neuron disorder in my body. Praise God. He is the Jehovah Rapha, the greatest healer. He is truly awesome. For the last one week, I am living a normal life and my Jesus has restored back my job and everything to me. I totally want to live for my Savior and bring Glory to His awesome name.
Truly, what your church is doing through this site is really marvelous. I praise God for your church and for your people who are involved in making this site a source of blessing to many. Continue to be a blessing for people across the world. I am inviting my friends to visit your website and be blessed.
---
Fredrick Rice | North Carolina, USA