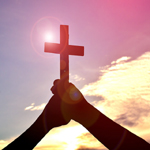 I found GOD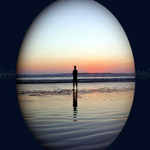 I felt Joy and Peace when I received Jesus
---
Hello,
My name is Venkat. I am originally from Chennai, but now I stay in Pune. I am sharing my testimony to tell you something amazing that happened with me yesterday evening.
I work for a reputed IT firm in Pune and am placed very highly. I was there in your city Bhubaneswar only for a few days due to client interaction. Since the last few months, I have been living a very stressful life. It has really been a tormenting time for me personally. I belong to a Brahmin background, but I have no faith in any God. I was an atheist. In February, me and my wife had divorce. It was difficult, but we had to as we were not on compatible terms with each other. My wife is having the custody of our only child, my precious daughter Saira. I am allowed to meet her only once a week.
Even though everything was going well in my workplace, since this divorce, things started to get awry as I was very disturbed through all this. On Wednesday (28th March morning), a strong feeling came within me and I was searching for a church in Bhubaneswar.  I came across your church website from google. From there I contacted on the number given and I had a conversation with a person and he asked me to come to Church. He also counselled me. Well, I could not come to church as the very next day, I was asked to go back to Pune. But, that website was saved in my phone page and Saturday afternoon as I was just lying down feeling very dejected and hopeless, I thought enough is enough and I wanted to do something drastic. I had some pills with me and wanted to take all at once. In simple terms, I wanted to end my life as without my darling daughter, it was difficult to live. Add to that all the chaos that people were creating in my work place. My life had been completely torn and devastated.
Just before that, I had clicked on the YouTube page and it took me to the latest message that was published. As I heard that message, I felt someone speaking to me very strongly. The man was preaching about Jesus and the Cross and the 4 miracles that took place. I had heard that name Jesus before. I always thought he is like some guru. Towards the end of that message, the speaker said, there is a life after death, Choose wisely where you will spend it! I also heard that this man Jesus died for my sins on the Cross. That He has purchased by Salvation and at the very end, the speaker asked everyone to say something. It was about John 3:16. God so loved the world that He gave His Son… That really amazed and comforted me. It touched me deep inside. Last evening as I was crying in pain and introspecting my life. I heard a voice. I heard someone speaking to me. He said, 'I am Jesus. I died for you sins. I love you my child.' That moment my life completely changed. That voice was so convincing yet soothing. I gave my heart to Jesus Christ.
I felt the joy and peace within me. This morning, I will find a church and go to the nearby church here. I thank you that through the church website of yours, I could find Jesus. My trip to Bhubaneswar was truly memorable as it helped me to find God. Please pray for me and may God enable us to bind the broken cords again and help me to unite with my family, especially with my daughter. I will share this with others and also ask my friends to use this site to know more about Jesus.
Thank you unionchurch.org.in and the team.
---
Venkat | Pune