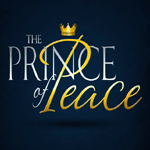 He saved me from Eternal Damnation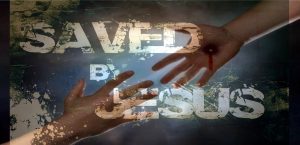 His Peace is with me today
---
Hello,
My name is Albert. I am from Panaji, Goa. Being born and brought up in a christian family, but till my teens, I was living a very reckless life. I received Christ in 1998. My life was going on wonderfully till 2015 when one after another the troubles started in my life. I am into garment export business. My wife is also an equal partner in this. The plant (our production unit) caught fire and nearly 85% of the finished goods were damaged. This happened on October 20, 2015.
Somehow because of the insurance we had, we got something back, but lost many of our contracts as our delivery could not be on time. Me and my wife had a fasting prayer for 1 week; we just asked the Lord to intervene and set things right for us again. The Lord answered our prayers and we managed to get back on track again in early 2016. we had two children. On 15th April, 2016, my daughter Jane had a massive heart attack and she passed away by the time she was rushed to the hospital. She was only 17 then. We were totally shattered by this loss. She was a healthy child. Later we found out she was into a relationship with a guy in his college and this guy had tricked her into indecent relationship and taken quite a few of her obscene pictures/videos. She could not reveal it to me or my wife or to his brother Jacob, who was 15 years then. The doctors said she went through extreme stress for nearly 10-15 days and could not share her feelings with anybody and was fearful her image would be destroyed in front of everyone.
We still recovered and even though my wife failed to recover from this massive loss; she left the business as she was unable to concentrate and started giving time to our only child, our son. Just last year, in November 2017, my wife continuously complained of discomfort in her body. When the doctors diagnosed and tests were performed, it was found out she is in her 3rd stage of breast cancer. I knelt before the Lord and said, why my family Lord! One after another the problem kept on increasing. It was on March 26th this year, while I was in my bed that night. I was totally broken as my business too was going from bad to worse; I was retrospecting of ending this trauma. I was planning to end it all. I wanted to finish my family that night and end my life too as it was simply too much to handle. Just then my mobile had a vibration. I received a link to a message on a website. As I listened to this man of God preaching about how boldly we can face the challenges as David faced Goliath; it gave me peace and comfort. I asked the forgiveness of the Lord that moment as to what I was going to do was a shameful act in sight of the Lord. It was as if the devil was forcing me to do that. I prayed to God and once again rededicated my life to Him. I said Lord, the battle is not mine; but it is yours. I trust you and have confidence in you. I know you will lead us through.
I praise God for this wonderful message I heard through your church website. My wife is under treatment and slowly my business is doing much better. Please remember us in your prayers. Let me add, as a church you are doing a wonderful job of sharing the Love of Christ with broken-hearted people like me. Let many lives be touched through this site.
God bless.
---
Albert | Panaji, Goa