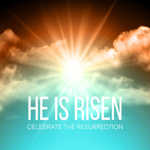 He Is Risen – Billy Graham Inspirational & Motivational Video
The words He is risen, remind us of the joyous news we celebrate at Easter, that Jesus death was not in vain, and that He has the power to overcome death. The resurrection of Christ gives us hope for salvation and eternal life.
Watch this powerful short video from Dr. Billy Graham.