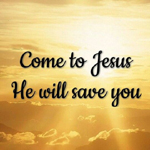 From Suicide to Life in Jesus

Don't Commit Suicide
---
I am Raghu. I am from Ranchi. I am an engineering student here. Last few months I was totally depressed regarding the things in my life. I was not doing well in my studies and my parents, especially my father told me, if you do not do well this semester, I will cut your name; I will no longer accept you as my son as you have brought shame to my name. I was trying hard, but to no avail.
One Sunday, I went to a Church near my hostel. My friend, who is a Christian and he is from Odisha said, may I suggest you to visit a website 'unionchurch.org.in'. He said you visit it; you will surely be blessed by it. He asked me to look into the sermon section on the website's homepage. I was so lonely and depressed and with so much rejection from my father, I thought the only way out of all this is suicide. I went to the railway track and was waiting for the next speeding train to come along. Suddenly, I looked into my smartphone and browsed to your Church website. This was without my knowledge, may be somebody was asking me to do it. As I opened the page, I looked into the sermon section which my friend had referred to. I saw one section there Passion Week. I clicked and as I was going through the messages; suddenly, I stopped at a message titled 'Cross and the Conversations'. I listened to the message. I kept on listening and moved to almost the last part of the message. Then I heard this preacher say, don't commit suicide; don't commit suicide. Jesus has done everything for you on the Cross. Just trust Him and give all your troubles, your pains, your failures to Him. He never fails. It really comforted me. I came home that night and that very night, I woke up @ 2 am and I could see a bright light coming into my hostel room. I could not see further, but I heard a voice so clear and loud. It said like this: 'I am Jesus. I love you. I died for you.' From that night about 10 days back, my life has totally changed. I believe in Jesus Christ fully. I believe He died for my sins. Today, I am free from all burdens. I am really happy and have begun to concentrate nicely on my studies.
Thank you Sir for uploading that message on the website as it saved me from hell had I died that evening not knowing Jesus Christ. God bless your Church and may many lives be changed by Jesus Christ through your site.
---
Raghu | Ranchi