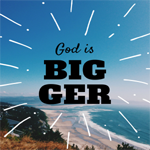 From Sin to Savior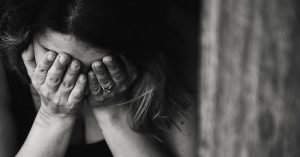 Hello Sir,
Being born in a Christian family, I was living a treacherous life. On 15th August, I attended the Be Alive retreat in your church. I had come to this church once before with my father. This was my 2nd visit here. I had come with two of my friends on Thursday. I thought I will just sit for some time and then go away. I never thought that God had other plans for me. I got your mail ID from the church.
Let me say briefly about my background. Being born in a Christian family made no sense for me even though my father is a very good Christian. For the last 1 year, I was into a sinful relationship with a man from another faith who is married. I had crossed all barriers with him and he too made me feel like a real woman. My friends asked me to stop it; but I never cared about it. I knew something was horribly wrong, but still I carried on with this relationship. When I entered the church on 15th August, the worship team were singing. As I heard the song 'Tumsa Koi nahin', it was like God speaking to me through that beautiful song. It was like God telling me my child, I love you a lot. Come to Me. For the very first time, my thoughts about God were positive. There was something happening on the inside of me. I could feel all the guilt, the shame because of my inappropriate relationship with that man. After lunch, I listened to the 2nd Session carefully, but I got the definite answers to all my struggles during the Q & A session. I got answers as to why we need God; about true love and lust, about sinful relationship, and wrong means of social media usage.
I repented before the Lord and made the most important decision of my life. I gave my life to Jesus Christ. I surrendered my all to Him. I knew my sins were forgiven forever. For the glory of God I want to share with you all, after coming from your church, I did not contact that man at all; he has been calling me many times and this morning, I prayed and got the courage to speak to him and said, I want to break this relationship. He was very angry and he mocked me for accepting Jesus. I said, I have chosen Christ and I will never ever turn back on sin again. I don't know what he will do with my life as he has our intimate moments captured many times; but I trust my Savior to carry me through. I want to be Alive in Him for ever. Please pray for me to lead a strong spiritual life and pray that the Lord will protect me from sinful habits, addictions and from that man. I want to thank your church for organizing such a wonderful retreat that changed my life from being ruined completely.
Thank you.
---
Young girl | New Delhi