Darkness to Glorious Light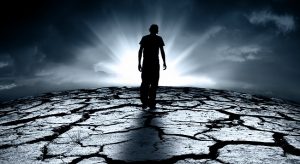 Set Free from Sin
---
Hello, my name is Lea Abeni. I'm from Benin city in the African continent of Nigeria. I want to share my testimony of how I was saved through your Church website. I used to be a witch-hunter in this city. I was considered very powerful and people used to fear me, to say the least. I used to torment many young children and I was very anti on Christian preachers.
On 1st September, 2016, I was about to board a plane to another city in Nigeria. I was sitting near a man in the security lounge of the airport, who was hearing something on his smartphone. I could not see any picture, but heard the message. It was about the Power of God. It was about Jesus Christ.
I was completely irritated and asked him to stop it; but he didn't. I even told him I hate to hear about Christians. I warned him with dire consequences. He went away, but I had noted down the Preacher's name and the website address from that man. I tried my black magic on that person and on the site. I wanted no one should be able to hear such messages, but could not! As I tried to utter my magic tricks, I couldn't speak because I was partially paralysed. I could not fathom what happened to me!
Exactly, a month after this incident, on 1st October, 2016, this witch-hunter, gave her heart to Jesus Christ. I praise God for that message I heard that day that transformed me and saved me from an eternity in hell. Today, I'm the most glorious daughter of the King of Glory.
Jesus saved me and the Lord told me; my child Lea, I love you, I forgive you, come to me. I know today, the Blood of Jesus is greater than all the powers of darkness in this world. No one can stand at the mention of His name.
For the glory of God, I'm saying this: Today, I share the love of Christ with others, especially with the people from my fraternity. Only Jesus saves. Today, we have a small fellowship in Benin city where nearly 30 plus witch-hunters have come to the saving knowledge of Jesus Christ. I give all glory to God. We want to serve Jesus and share this good news with others, "Jesus is the only way to Heaven". May the Lord touch people through your website. Thank you Church. Thank you Lord.
God bless you all.
---
Lea Abeni | Benin city, Nigeria