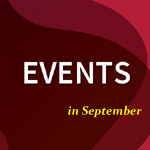 Church Events in September 2017
Special Evening with Anil Kant on 28th September, 2017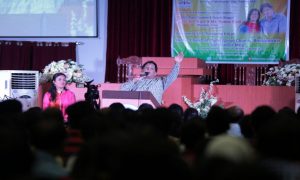 Pastor Anil Kant and Ms. Reena Kant performed on the evening of September 28 in our church in a program of praise and exhortation. The program commenced @ 7 pm and ended @ 9 am. Pastor Anil Kant shared God's Word and he along with his wife sang some of their special worship numbers that left everyone spellbound. We had a packed house on 28th September evening with worshipers from our church and some other churches too. Many hearts were touched through this special program organized by the church where Pastor Anil Kant shared the love of Christ through his ministry of songs. It truly was a wonderful time for everyone present that evening. We thank the Church Board for organizing such a wonderful evening inviting God's anointed servant Pastor Anil Kant from Mumbai.
---
Sunday School Retreat held on 19th September, 2017
The Sunday School Retreat was held on 19th September, 2017 where we had nearly 80 children who attended this one-day event. Both our Associate Pastors were present and they had different sessions where they encouraged the children with God's Word. A special video was shown titled 'Asha ka Daata', a film on the life of Jesus Christ, our Savior and Lord. It was well appreciated by one and all. Among other programs were Antakshari, some Bible quiz and also Praise and Worship by the children. Some children also gave their testimony of God's Grace. Please uphold all our children in your Prayers. We request the parents to please send in your children in more numbers to our Sunday School as it will hold them on solid ground from this young age.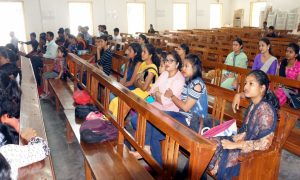 ---
Fasting Prayer on 9th September, 2017
Like previous months, this month too, we had Fasting Prayer from morning 7 am till afternoon 1 pm on 9th September (2nd Saturday) in Church. Many worshipers came and spend time in Prayer. Remember, it is our only weapon as a believer in Christ. We thank those brothers and sisters who came and spend time in Prayer. We request more people to come and join us again when it takes place next month in October. Various issues were Prayed for.
---
Water Baptism on 3rd September, 2017
We are happy to inform you all that two of our young people, sis. Elizabeth Richa and bro. Sarat Baliarsingh were baptized in water this morning as a testimony to their faith in the Lord Jesus Christ whom they have received as their personal savior. They were inducted as members of the church in the afternoon Odia Worship Service. Kindly remember them in your prayers as they grow spiritually in their daily walk of life.
---