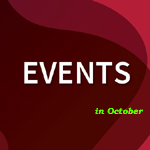 Church Events in October 2017
2-hour Special Prayer on 19th October, 2017
The 2-hour Special Prayer was held on 19th October, 2017 in Church. It started at 7 am and ended at 9 am. Prayers were offered for the sick and persecuted and also for the church. We specially prayed for the sick: 
Sis. Pushpita Gan (neurological problem)

Little girl Gungun (Nervous problem)

Little girl Tamanna (Cerebral Palsy)

Sis. Supriya Pariccha (cancer)

Bro. Joyab Chhinchani (cancer)

Sis. Kuntala Lenka (old age related issues)

Bro. Lenka Nayak (renal failure)

Rev. Chitta Ranjan Mohapatra (cancer)

Bro. Sanjeeb Nayak (fracture of leg)

Sis. Srilata Roul (fracture of hip bone).
We also prayed for the spiritual growth of the church and for building up a team and willingness of worshipers to reach out to the visitors expected to come to church on Christmas day. Nearly 40 worshipers turned up for this time of Prayer. We urge the worshipers to come in large numbers when any prayer time is held in the church as it will strengthen us spiritually.
---
'Matthew and Friends', a Special Program (14-10-17)
In a bid to train believers how to reach out to people, also among our friends and acquaintances, a training program was held in our Church at 6 pm on 14th October, 2017. It ended at 7:30 pm with coffee and refreshments. Rev. Pradeep Kumar Das and Rev. Tushar Kanta Behera from Cuttack were the Resource persons. They gave us a brief illustration on reaching to the unreached. Materials were provided that would help us on how to reach out. Those who attended the program were richly blessed. It is time to stand up and be counted for Christ. You can't keep Him silent. You have to make Jesus known. 
---
Fasting Prayer on 14th October, 2017
We thank those brothers and sisters who attended the 6-hour Chain Prayer on 14th October, 2017. This Prayer is held every 2nd Saturday in Church. We request more worshipers to come and join hands in Prayer. Various issues were prayed for with the primary focus on the Salvation of the lost. Unless we Pray as a Church, we cannot stand up for the Lord. The time has come for the church to wake up and be united in Prayer.
---
Elders' Fellowship on 2nd October, 2017
"I will never leave you nor forsake you." Jesus. As we grow old, we feel that no one needs us or loves us, but these words of Jesus is Eternal. Like previous years, the Elders' fellowship was held in the Church on 2nd October. The Program commenced at 10:30 am. We had nearly 130 senior citizens who turned up on that day. Rev. Nihar Ranjan Bardhan from Cuttack was the Speaker. He preached on 'how to accept old age gracefully!' After his message, we had a time of Holy Communion. A simple lunch was followed after that. We thank the members of the Odia Choir for presenting special numbers. We also thank a few members of the youth fellowship who welcomed the elders and made them feel at home. Those present had a blessed time. We thank the Church Board for organizing such a meaningful Service for our elders every year.
---
Baptism on 1st October, 2017:
3 young people were baptized in water on the morning of 1st October by Rev. B.N. Satpathy. They were accepted as members in the afternoon Odia Worship Service. They are bro. Rakesh Roshan Pradhan, sis. Amrita Parida and sis. Ankita Parida. Please uphold them in your Prayers as they start their spiritual journey in the Lord Jesus.
---