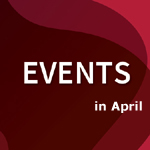 Church Events in April 2017
VBS Teacher's Meet held on 26th April, 2017
A Meeting of the VBS teachers was held on 26th April, 2017 (Wednesday) @ 7 pm here in the Church where Rev. Asish Das gave a pep talk on what should be the focus of the teachers as they prepare to teach the children this year. He said to be immersed in Prayer during those days and ask the Spirit of God to guide the children in the best possible way and bring them to the saving knowledge of Jesus Christ. We request all the teachers who will be part of VBS – 2017 (1st-8th May) to join us for a time of Prayer and fellowship on 30th April, 2017 @ 6:30 pm after the Odia Worship is over. Let us uphold our teachers and those children who will be coming to this year's Vacation Bible School. Let us also pray for fair weather during those days. May the Lord speak to each one of the children during this year's VBS.
---
 Sankirtan Ceremony – (21st April, 2017)
Sankirtan is an age old tradition of Odisha and Christian Sankirtan groups are also active in some of our coastal areas. A 'Sankirtan Mahotsav' organized by the Ebenezer Prayer Zone (Unit-IV) was held in our Church on 21st April, 2017 (Friday) @ 7 pm. Church Secretary Mr. Paresh Das welcomed the gathering. 8 teams from Ashrayapur, Pipili, Stewart Patna, Makerbag Sahi, Peyton Sahi, Sutahat, Tulasipur and our Church of Christ CE team participated in this Sankirtan. Such a program was being organized in our Church after a long gap. Those present had a wonderful, soulful time listening to beautiful Kirtan presented by the various teams. Sis. Aniva Chand anchored the show. After the kirtan, prizes were given to all the participating teams. The evening ended with Prayer and benediction by our Associate Pastor Rev. Bichitananda Satpathy; it was followed by a fellowship dinner. We Praise God for the Ebenezer Prayer Zone for pulling up a fine event in our Church.
---
Passion Week – 2017 (9th – 16th April) 
Passion Week (also known as Holy Week) is the time from Palm Sunday through Easter Sunday (Resurrection Sunday). Also included within Passion Week are Holy Monday, Holy Tuesday, Spy Wednesday, Maundy Thursday, Good Friday, and Holy Saturday. Passion Week is so named because of the passion with which Jesus willingly went to the cross in order to pay for the sins of His people. Passion Week is described in Matthew chapters 21-27; Mark chapters 11-15; Luke chapters 19-23; and John chapters 12-19. Passion Week begins with the triumphal entry on Palm Sunday on the back of a colt as prophesied in Zechariah 9:9.
Passion Week contained several memorable events. Jesus cleansed the Temple for the second time (Luke 19:45-46), then disputed with the Pharisees regarding His authority. Then He gave His Olivet Discourse on the end times and taught many things, including the signs of His second coming. Jesus ate His Last Supper with His disciples in the upper room (Luke 22:7-38), then went to the garden of Gethsemane to pray as He waited for His hour to come. It was here that Jesus, having been betrayed by Judas, was arrested and taken to several sham trials before the chief priests, Pontius Pilate, and Herod (Luke 22:54-23:25).
Following the trials, Jesus was scourged at the hands of the Roman soldiers, then was forced to carry His own instrument of execution (the Cross) through the streets of Jerusalem along what is known as the Via Dolorosa (way of sorrows). Jesus was then crucified at Golgotha on the day before the Sabbath, was buried and remained in the tomb until Sunday, the day after the Sabbath, and then gloriously resurrected.
It is referred to as Passion Week because in that time, Jesus Christ truly revealed His passion for us in the suffering He willingly went through on our behalf. What should our attitude be during Passion Week? We should be passionate in our worship of Jesus and in our proclamation of His Gospel! As He suffered for us, so should we be willing to suffer for the cause of following Him and proclaiming the message of His death and resurrection.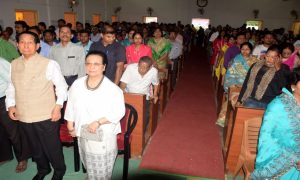 This year Passion Week's Speaker was Rev. Subhash Dongerdive, who ministered to us from Maundy Thursday night till the afternoon Odia Worship of Resurrection Sunday. We are thankful to Rev. Subhash for ministering to us so powerfully during this Holy Week period. Both our Choirs (English & Odia) presented special numbers right through the Passion Week and encouraged each of us through their soulful song ministry. We had packed houses in most of our Services and those who attended in those days were truly blessed by the ministry of God's Word. Let us live each day for His glory and remember the great sacrifice Christ did for us on the Cross so that those who believe on His Holy name will be saved and have the joy and confidence of Life Eternal. We Praise God for helping us to celebrate Passion Week nicely this year. May God alone be glorified.
Click on the link to listen to the sermons preached during Passion Week:
Click on the link to relive the moments during the Holy Week:
---
Fasting Prayer on 8th April, 2017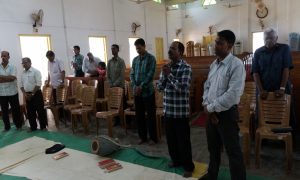 The Church had a 6-hour Fasting Prayer from morning 7 am till afternoon 1 pm on 8th April, 2017. This was done because of the prevailing heat wave conditions. Many of our brothers and sisters came to this Fasting and quite a few stayed the full time. Rev. Bichitrananda Satpathy was present throughout this period. We do thank him and others for making it a wonderful time of Prayer and Fasting. We Prayed for many issues like our nation, our state, our Church, those who are sick, for families, for the youths and for the children. Let us never forget this: Prayer brings God on the scene. Do join us in such Prayer movements as it will strengthen us as a Church.
---
Water Baptism held on 2nd April, 2017
We are happy to inform you that 3 of our young people have accepted Jesus Christ as their Personal Lord and Savior publicly on 2nd April morning in Church. They are Ms. Lali Priyanka Pradhan; Mr. Sujay Kumar and Mr. Barun Kumar Lenka. They were baptized by Rev. Ayub Chhinchani. They were accepted as full members in the afternoon Odia Worship Service. Please keep them in your Prayers for their daily Spiritual growth.
---
1st Worship Service @ Kalinga Vihar New Center on 2nd April, 2017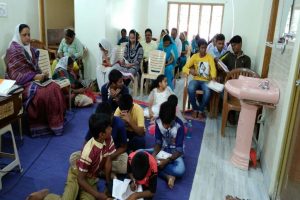 The Kalinga Vihar Worship center has being shifted to a new location from today. The address of the new Worship center is: HIG 88, K-5 Kalinga Vihar, near St. Arnold School. Kindly uphold this new Worship center in your Prayers. The first Sunday Worship Service was held on 2nd April @ 9:30 am. Associate Pastor Rev. Ayub Chhinchani shared God's Word on this occasion. The Lord's supper is observed on the 3rd Sunday of every month. If you would like to visit this new Worship center, or you are new to that area; please get in touch with either of this 2 brothers who are in charge of the Worship center over there.
a). Bro. K. Tulasi Rao – 9437387127; b). Bro. Sandeep Giri – 9437660544.
---
One-day Women's Retreat held on 1st April, 2017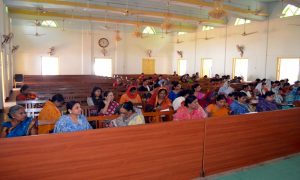 The one-day Retreat of the Mahila Samiti was held in the Church yesterday. About 100 ladies attended this seminar; which had a Bible study on the book of 2 Thessalonians. Rev. Ayub Chhinchani took the morning Devotion, while Rev. Bichitrananda Satpathy was the Resource person for this one-day retreat. The theme of this book is 'Steadfastness while waiting for the Coming of Christ'.  He had two sessions on the book of 2 Thessalonians. He spoke about Rapture and Second Coming and what it means for the believers! Those ladies who attended the Seminar were richly blessed. There were song and Bible quiz competition too. Some prizes were given to the ladies towards the end of the Retreat. We thank the members of the Mahila Samiti and our Pastors for organizing this meaningful Retreat.
It was a blessed time for those who attended the Service.
---