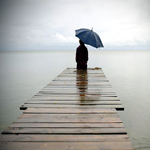 Billy Graham Loneliness part 1 of 3
The greatest loneliness experienced was by Jesus in the garden of Gethsemane…yet, alone…He made that decision. To die on the cross…alone.
Loneliness can be experienced by anyone at any time. Our only hope is the presence of Christ…who will never leave us nor forsake us. WATCH this wonderful message on Loneliness.
1987 Denver CO Are you looking for a real love?.Billy Graham explains the root cause of Loneliness. He says that man's separation from God is the origin of the problem and only by reconciling ourselves with HIM can we free ourselves and find real love — Part -1.