God is in Control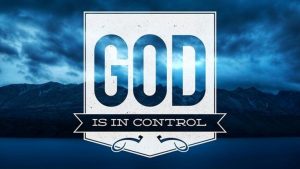 He never Fails
---
The Janitor in my office has been with us for the last 12 years. He was 21 when he had joined – enthusiastic and sincere to a fault. He is still the same.
He got married in 2014, and in August 2016 was blessed with 2 beautiful twin daughters. When his wife was expecting and was in her 6 month of pregnancy she accidentally fell down from the stairs and broke her collar bone. The attending gynaecologist, without thorough investigations suggested that she should go for emergency Medical Termination of Pregnancy (induced abortion), because as he opined after such a fall the viability of the babies was in doubt, and if the procedure was not done the mother's health would be in jeopardy.
Before they did that, he contacted me and we prayed. I promised him to pray daily that she need not go for this procedure.  We prayed for the same – me and a young prayer partner of our church – all glory to Him alone. On August 29th the twin babies – now named Rajashree & Jayashree – were born healthy and all 3 of them, by the grace of Our Lord are doing fine now. 
When man says it is impossible, God says, is there anything too hard for me! We truly serve an awesome who never fails. He hears our Prayers and does wonders and miracles in such a way which no one else can do.
---
 Dr. Aurpit Patnaik | Church of Christ (Union Church), Bhubaneswar