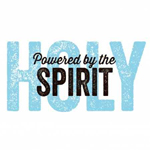 Who is the Holy Spirit? (Part – II)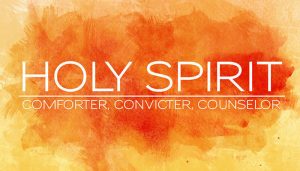 Holy Spirit 
Part – II
In the 1st part, we learned Who is the Holy Spirit? We also learned the work of the Holy Spirit. In this part, we will learn about two other important questions dealing with the Holy Spirit. They are:
1). How do you experience the Holy Spirit today?
How is this going to happen – how are we going to be such kind of people, how are we going to be such a kind of church?
Well the answer is right here, in this passage – you can see that there are some things that only God can do, only He can pour out His Spirit, only He can do miracles, only He can fill His people with sincere joy, only He can add new believers but then the other things I believe we are supposed to do are the following:
We must devote ourselves to God's Word.
This is where the apostle's teaching is preserved, in the Bible – and this is the raw material that the Holy Spirit uses to change us. Some people seem to think that reading the Bible and being led by the Spirit are two different things – but remember that God's Word was authored by the Holy Spirit, this is His book (2 Timothy 3:16), the Holy Spirit doesn't work in a vacuum – His main work is to take His own words that He wrote in this book, and to breathe life in them so that they become real to us.
All the promises, all the truth, all the love, all the wisdom, all the guidance, all the comfort – the Holy Spirit makes it real to us, so that it stops being just words on a page, it stops being just theory, it actually changes us and becomes our life and what we live by.
So the first and most important thing is that we need to fill ourselves with God's Word – are you doing this? Are you devouring God's Word at every opportunity you get?
---
We must devote ourselves to fellowship.  
In the early church it seems that they were meeting together everyday – sometimes in the temple courts, sometimes in their homes. But they loved to be together, they loved to eat together, they loved to pray together – I think this is one of the keys to their strength, they surrounded themselves with like-minded people constantly, and of course who we hang out with has a huge effect on us. Are you devoted to fellowship with other believers? Do you love coming to the church? Do you love being with like-minded brothers and sisters? Or is this kind of an optional or a routine thing for you?
---
We must devote ourselves to Communion.
I think this basically means constantly remembering the Cross, constantly remembering what Jesus did for us, constantly reminding ourselves of His love and sacrifice for us  The Cross and Jesus' death needs to be the center of our lives – our source of strength and encouragement, and also our goal in life. This is what communion is all about – I hope it's not an empty ritual that you practice once a month, but a vivid reminder of what we are actually all remembering and living according to everyday.
---
We must devote ourselves to prayer.
When it talks about prayer here, it means corporate prayer, prayer together – it's great to pray alone of course, but one of the main characteristics of the early church was how often they prayed together. We see this in the whole book of Acts, from beginning to end – no wonder God worked!  And this is one of the things we really need to revive in our church, at our prayers meetings every week– how can we expect God to revive us and pour out His Spirit on us if we're not spending time on our knees asking Him for it? We need to be devoted to prayer and especially prayer together!
---
We need to be radically generous.
This one is a bit surprising – we expect miracles and the Word of God and prayer and all that, but we may not expect generosity, giving and yet money is the main thing that competes with God for our attention, isn't it? – it was back then, and it is today no wonder Jesus spoke about money more than any other topic – more than faith or love or heaven or hell  when the idol of money and wanting the latest and best stuff is broken, then God can really break through – and work in powerful ways – and how is the idol of money broken? It's through radical generosity isn't it? – the early believers sold their properties and gave to the church; that is unthinkable for most people today, even for the most committed believers or the richest believers – but this is how we show our love, our commitment, our devotion, isn't it?
Now I don't know what you think when you look over this list here, but this is it! I think it's so doable, it is difficult but not impossible! We can really do it if we are willing! This is what they did, and we read the results of what God did sometimes we wish we could see what was happening in the Book of Acts happening today, and I think the simple answer is this – when we do this, sincerely, joyfully, from our hearts, then we'll see the Book of Acts happening today the same Holy Spirit that came down back then is the same Holy Spirit that is with us and in us today, seeking to work, seeking to bring transformation and life change – it's really just a question now of whether we want it and what we are going to do about it, or if we're happy with things the way they are already may we truly devote ourselves to these things and be radically generous – and may God pour out His Spirit and do all these things that He did back then, and I believe He wants to do even today!
---
2). How does a Spirit-filled Church look like?
– Now before we get to how we experience the Holy Spirit in our lives today, I want to talk about one last thing that the Holy Spirit does – we saw how 3000 were saved and baptized on that first Pentecost day, but that's not the end of it all. In v. 42-47 – we see how the Holy Spirit also forms believers into communities of faith, which the Bible calls the church. Now it's a beautiful and amazing thing when a particular person is filled with the Spirit and walking by the Spirit – but when you have a whole church that is filled with the Spirit, then you actually have the potential to turn the whole world upside down!  Which is exactly what they said about the believers back then – they are turning the whole world upside down. The Bible also says in Acts 4:31 – the place where they were praying was completely shaken. Let us be filled with the Holy Spirit and let us live on fire for Jesus during these last days. As a Church, let us spend time in fellowship in prayer. When we do, we can turn our city upside down for Jesus.
---
Rev. Bijoy Kumar Das
Church Board Member
Church of Christ (Union Church), Bhubaneswar