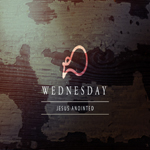 'Have you surrendered all to HIM?' by Rev. Dr. Ayub Chhinchani (Passion Wednesday), 08-04-2020
Today is Passion Wednesday. Let us continue on Jesus' journey to the Cross. Rev. Dr. Ayub Chhinchani is sharing God's Word tonight from Mark 14:3-9. The theme is 'She gave what she could!' In this passage we see the great love and passion of this woman towards the Lord. There are three areas that the Lord expects from us as believers:
1) Area of Sacrifice
2) Area of Service
3) Area of Surrender.
Let us listen to God's Word and be blessed.