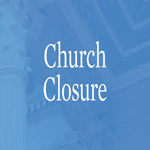 Church Events in March 2020
Biweekly Bible Study (4 March)
The Biweekly Bible Study which started last month in February was held on 4th March, 2020. This Bible Study is held on the 1st and 3rd Wednesdays only. Rev. Songram Keshari Singh is taking the sessions. The topic of discussion is 'Discipleship' Many attended the session in the 1st week. We request the Congregation to come and join in this fellowship as it will help them grow stronger in God's Word.
---
Second Saturday Chain Prayer (14 March)
The Monthly Chain Prayer was held in the church on 14th March, 2020 from 7 am till 1 pm. We thank those brothers and sisters who came and attended this time of prayer. Please join us in the chain prayer held every 2nd Saturday of the month. 11 am till 12 noon slot was for the ladies.
---
Urgent Meeting by Church Leaders (18 March)
A meeting of the Church of Christ (Union Church) leadership today discussed the situation arising out of the Covid-19 outbreak and unanimously decided to take the following steps in keeping with the State Government's advisory to combat the pandemic:
1. All activities of the church will remain suspended with immediate effect till March 31, 2020.
(a) There will be no English and Odia worship (as also the Chandrasekharpur, Kalinga Vihar and Sundarpada worship centres) on March 22 and 29, 2020 (Instead live streaming of worship conducted by the Pastors will be made available to the worshippers through
YouTube/cocbhubaneswar
).
(b) There will be no morning prayer till March 31, 2020.
(c) Weekly prayer meeting on Monday and CE meeting on Tuesday will remain suspended till March 31, 2020.
(d) Cottage prayer meeting in all prayer zones on Thursday will remain suspended till March 31, 2020.
(e) Practice by the English and Odia choir will remain suspended till March 31, 2020.
(f) Activities of the Mahila Sabha will remain suspended till March 31, 2020.
(g) Program of the Youth Fellowship will remain suspended till March 31, 2020.
---
The leadership will review the situation afresh at 7 pm on March 31, 2020 and take necessary decision.
These decisions were taken in view of the Government's advisory to strictly adhere to social distancing and reduce person to person contact to stop the spread of Corona Virus.
The meeting was attended by the Pastors Rev. Dr. Ayub Chhinchani and Rev. Songram Singh, Associate Pastor Rev. Sandeep Giri, Evangelists, Church Board members, Prayer Coordinators, TEAM Union Church members, representatives of CE, Mahila Sabha and Sunday School.