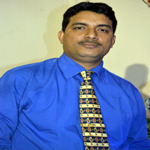 'A,B,C of Prayer' by Rev. B.N. Satpathy, (Prayer Week, Day – 3), 10-10-18
Rev. B.N. Satpathy preached on the theme A,B,C of Prayer on the 3rd day of the Prayer Week.
The 3 Alphabets signifies the three keys of Prayer:
1) A – Ask. When we ask anything to the Lord, it must be done with confidence and it should be according to His will.
2) B – Believing. We must believe with all our heart and soul that God will answer our prayers.
3) C – Continuing in Prayer. This is very important. We should pray and not lose hope. Pray without ceasing.
Stay blessed in God's Word.