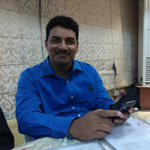 "Be humble or you would be humbled" by Rev. B.N. Satpathy (17-01-16)
Rev. Satpathy spoke from the book of Daniel 4:34-36. His theme was "Be humble before the Lord or you will be humbled".
He spoke from the life of King Nebuchadnezzar. Have you totally surrendered your life to JESUS! Retrospect.